The initial aircraft
The plane that French E-Racer team has chosen for the project is a Cassutt 111M.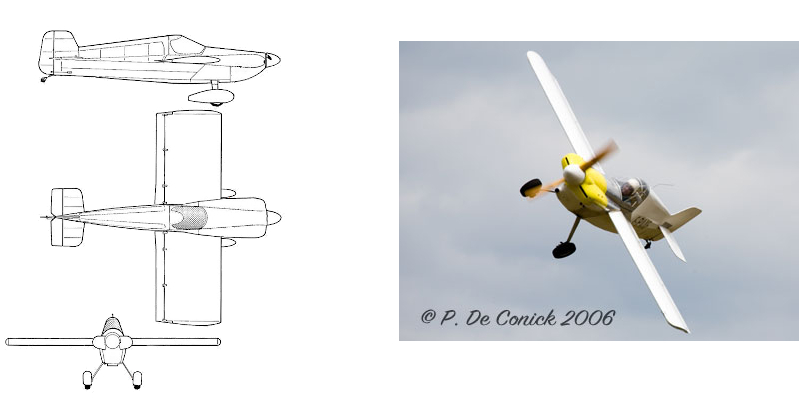 More precisely, it is the French Cassutt with the registration F-PAAF.
This Cassutt first flew in 1997 and has taken part in many pylon races in France organized by the APAF.
It will be re-motorized with an electric system.
This type of plane was designed for the pylon racing in the 1950s by Thomas Cassutt, an American pilot (23rd Nov 1917 to 24th Nov 2015). It is the model that has taken part the most in the famous races in Reno USA. It satisfies all the criterria for the Formula 1 class, criteria adopted for the electrical version promoted by Air Race E. The fuselage, with a structure based on steel tubes covered with canvas for the back part supports the engine hoods which are made of composite material and/or aluminium. The wings are wooden. It is designed to withstand load factors of +9/-9G. Its maximum authorized speed (Vne) is 270 knots (500 km/h).