The initial aircraft
The plane that French E-Racer team has chosen for the project is a Cassutt 111M.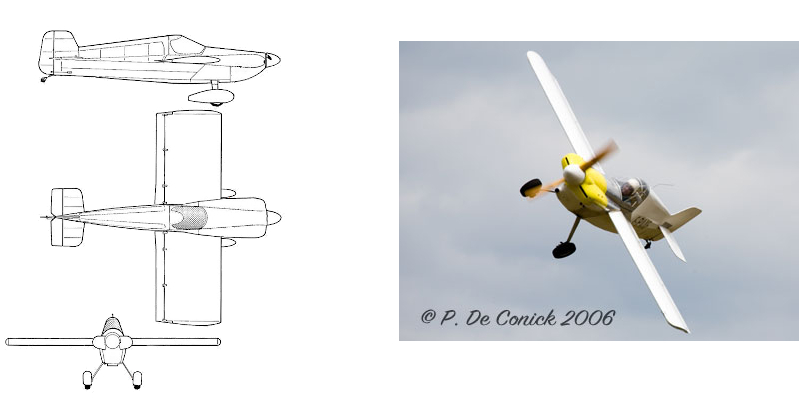 More precisely, it is the French Cassutt with the registration F-PAAF.
This Cassutt first flew in 1997 and has taken part in many pylon races in France organized by the APAF.
It will be re-motorized with an electric system.